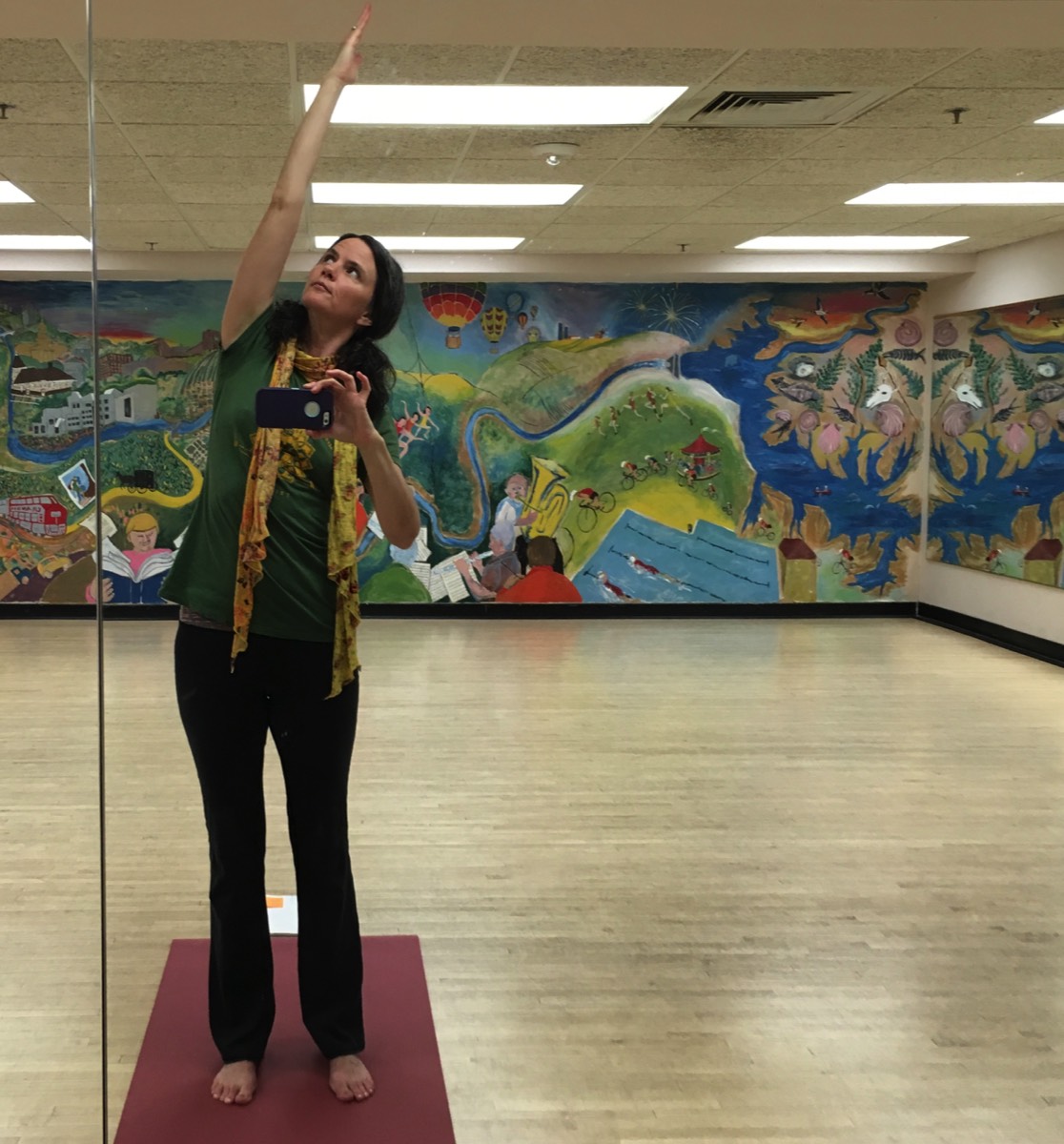 Meet the Teacher - Mandy

I tried yoga several times, starting about twenty years ago, wanting to confront issues related to scoliosis and a tense-intense nervous system. A part of me knew yoga could help me, so I kept coming back to it. Later during my pregnancies, I gave myself time for yoga on a consistent basis. That's when I started to move some of the obstacles to health and wholeness. I was doing kundalini yoga then, and I was searching for a teacher.

Thanks to a friend, I found TriYoga CR and a kundalini class, also the chant and drum circle and vegan potluck, the Monday night sessions. These evenings became important to me, for the things I was learning and for the special way of being in community. Then Kaliji came to Cedar Rapids! Enthralled and ignited by her workshops, I dove into TriYoga classes and established a daily home practice, found medicine, and opened my heart to teaching.

The wavelike spinal movements and expanded breath awareness were the TriYoga tools that became instantly useful to me, where I was, when I came to the practice. I remember the first time I was able to sit in full comfort and stillness during Prana Vidya. It was blissful, and it was a wonder! It still is a wonder: each little positive, calm step and joyful, balanced expression. I am so grateful.

I went to teacher training workshops as a student and saw the possibility of what I could learn to be, for others-- a support, an outer guide, a kind co-creator of restorative space. I decided to try to teach. I didn't have it all figured out, but I recognized the work that was mine to do, started doing it, found the flow, started having fun, and found my voice. Life has shown me that good teachers are both knowledgeable and sensitive, providing their example by way of devoted, careful work and compassion. So now as a teacher I aspire to give that, and to let that come through me.

Currently I teach Basics in Cedar Rapids, and in Iowa City where I live, while working on Level 1 teacher training. I am a mother of two vibrant children, and I am married to an awesome guy. Sometimes they do yoga with me. I love to be in nature and share nature with kids. I am an herbalist. I grow plants mindfully, gather and preserve their medicines and seeds, and teach others when I am called. I listen to plants and earth-loving people. I hear them with my heart and work with the impressions and insights they give. I am a writer, and on random days I am a poet. I was an anthropologist for a long time, and my work was on spiritual ecology food and herbs in Jamaica. I love to sing and drum and lift up positive sound with the breath. One day I'd love to learn to play the harmonium!